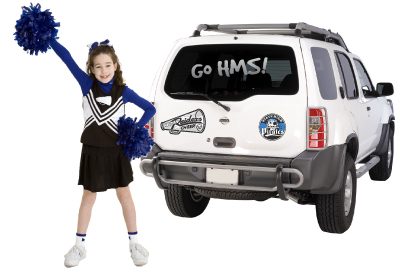 Custom Car Magnets For Your Next Event or Fundraiser
Looking for a fun and effective way to raise money and awareness for your organization? Custom car magnets by LogoMagnet are the ideal solution for your next fundraiser. They are also great to order in bulk as gifts for your fans or event attendees. We have years of experience designing and producing personalized magnets.
Increase brand awareness by displaying a custom car magnet that we design exclusively for your organization. With LogoMagnet, the ordering process is simple and effective. All you have to do is send us your mascot, logo, or organization name; or simply tell us what you want, and we will build a custom magnet design — just for you.
Contact us today to discuss your ideas, or take time to browse our ready-made templates. Whether you customize your car magnet from scratch or use one of our templates to create your own design, you will find that our customer service is what sets us apart. Let us help you design and create a personalized magnet for your next event.