Custom Car Magnets from LogoMagnet For Your Next Fundraiser
Are you looking for a great fundraiser for your organization that is simple, effective and profitable? Custom car magnets have become one of the hottest trends in the fundraising industry. They help raise money and awareness for your organization, making them one of the most effective fundraising choices. LogoMagnet is ready to help you choose, customize and sell your custom car magnet, making your next fundraiser a true success.
Car Magnets Are a Durable Product That See Years of Use
When considering your options for a fundraiser, your goal is twofold. You want an item that will bring in a large amount of revenue, and you want an item that will help increase awareness for your organization. Magnets do both.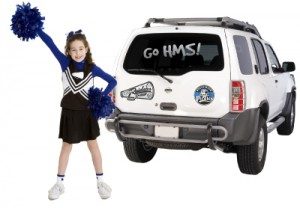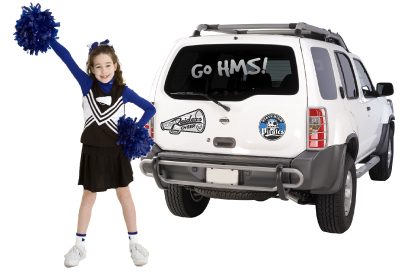 Car magnets cost little to purchase, so you can make a good profit on them. They are durable and easy to use, so people will proudly display them on their vehicles. Unlike bumper stickers, magnets don't hurt the car's finish, so they can be displayed without harming the value of the vehicle. All of this means that the magnets get used, and that means your organization is seen in the community every time the car sporting your magnet gets driven.
Effective Fundraisers for Multiple Industries
Whether you sell them as a fundraiser, give them away at festivals and events or simply offer them to your supporters, magnets are a great benefit to your organization. Our customized magnets — which are made in the USA — are ideal for a wide range of organizations, including:
Schools
Nonprofits
Sports teams
Awareness groups
Politicians and political parties
No matter what sector your group is in, if you are looking to improve awareness and visibility, you can do so with high-quality logo magnets.
Customize Your Magnet to Match Your Organization
At LogoMagnet, we make customizing your magnet simple. All orders include our custom design services. When you are ready to order, simply contact us, either over the phone or via email, to discuss your design ideas. Whether you see a design on our site that you love and want to customize, or wish for us to create a unique design for you, we will help.
Once you have settled on the basic idea for your design, send us your mascot, logo or company name, and we will build a custom car magnet design for you. Your magnet will be unique in the industry to help it stand out as you try to achieve your marketing and fundraising goals.
If you are ready to order custom car magnets, you will find that the customer service and attention to detail at LogoMagnet cannot be beat. Contact us today to discuss your marketing goals, or take the time to browse our ready-made templates. Whether you customize your car magnet from scratch or use one of our templates to create your masterpiece, you will find that our attention to your order is what sets us apart. Let us help you design and create the ideal magnet for your next event.


Want More Information? You Can Get a Sample Pack of our Custom Car Magnets For Absolutely Free!